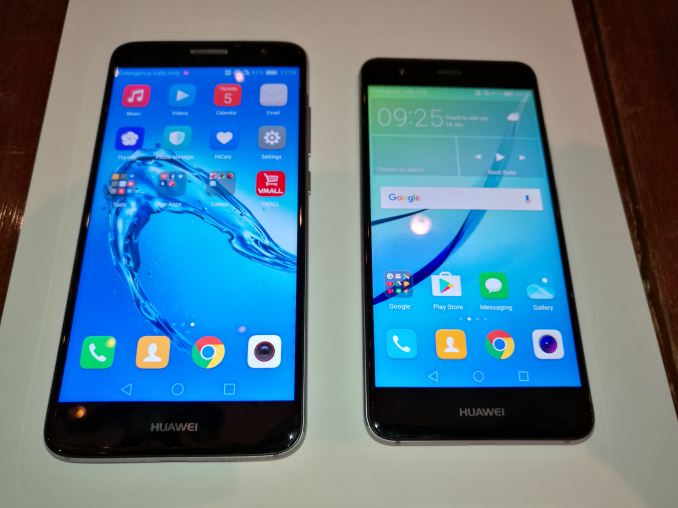 This week at IFA 2016, Huawei has announced another brand/line of smartphones. The NOVA brand, to counter the Mate line of devices and go up against its own H5onor brand, is aimed squarely at mid-range pricing and millennials. The Nova and Nova Plus will be the first two products in this line, differentiated by size, battery life and price, and using Qualcomm's Snapdragon S625 SoC, a mid-range 14nm part with a pair of quad-core Cortex-A53 clusters, the faster of the two running at 2 GHz. This is joined by an integrated X9 modem, capable of Category 7 LTE and carrier aggregation but also has the right licencing for CDMA in the US.
Huawei Nova Series
Nova Plus
Nova
SoC
Qualcomm Snapdragon 625

4x Cortex-A53 @ 2.0GHz
4x Cortex-A53 @ 2.0GHz
Adreno 506
Qualcomm Snapdragon 625

4x Cortex-A53 @ 2.0GHz
4x Cortex-A53 @ 2.0GHz
Adreno 506
RAM
3GB LPDDR3
3GB LPDDR3
NAND
32GB eMMC
+ microSD
32GB eMMC
+ microSD
Display
5.5" 1080p IPS LCD
5.0" 1080p IPS LCD
Dimensions
151.8 x 75.7 x 7.3 mm
160 grams
141.2 x 69.1 x 7.1 mm
146 grams
Modem
Qualcomm X9 (Integrated)
2G / 3G / 4G LTE
Qualcomm X9 (Integrated)
2G / 3G / 4G LTE
SIM Size
Dual NanoSIM
Dual NanoSIM
Front Camera
8 MP Sony, f/2.0
8 MP Sony, f/2.0
Rear Camera
16 MP, PDAF, OIS
12 MP Sony, f/2.2, 1.25µm pixels, PDAF
Battery
3340 mAh
3020 mAh
Connectivity
802.11a/b/g/n, BT 4.1, GPS/GLONASS, USB Type-C, Fingerprint
802.11a/b/g/n, BT 4.1, GPS/GLONASS, USB Type-C, Fingerprint
Launch OS
Android 6 w/ EMUI 4.1
Android 6 w/ EMUI 4.1
Launch Price
429€
399€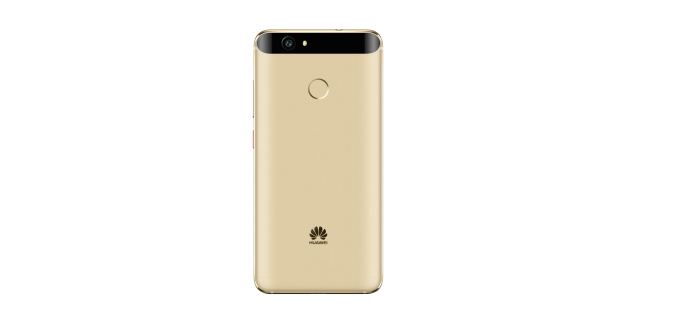 The Nova will launch as the main device, with a 5-inch Full HD (1920x1080) display. The devices will use USB Type-C, with Huawei's characteristic brushed metal finishes. For several years Huawei has been pushing a high screen-to device ratio, typically comparing it against smartphones with physical buttons, and while it was mentioned in the launch they surprisingly left out exact numbers. The display is rated at a supposed 1500:1 contrast ratio, with 85% 'high color gamut', which is likely DCI-P3. Battery for the Nova is at 3020 mAh, or rated for 5-hours of Pokémon Go, and will have EMUI 4.1 (based on Android 6) out of the box.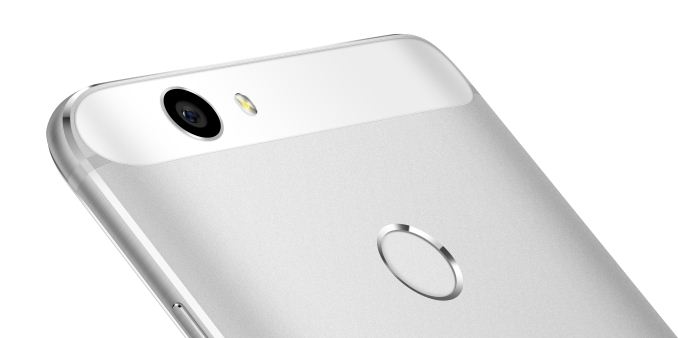 Cameras are a Sony 12MP F/2.2 with 1.25-micron pixels on the rear, with a Sony 8MP F/2.0 on the front. Pro shooting modes are supported, as well as Huawei's usual features of light painting, document readjustment and so on. PDAF focusing is rated at 0.3 seconds. One of the new features Huawei is promoting is the per-user beautify feature. This is the ability for the phone to recognize specific faces and use a separate pre-defined beautify profile for them. The concept being that in a group photo, with presets it can make you look better than your friends.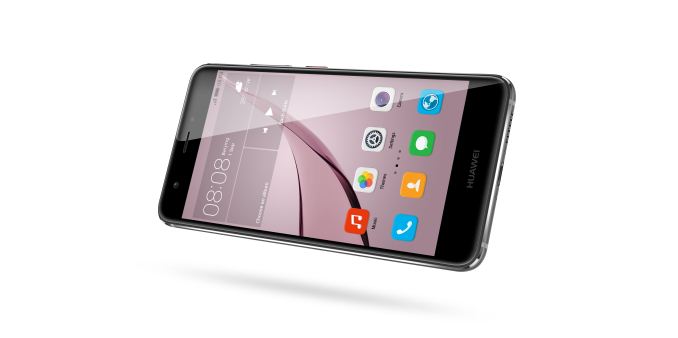 One of the newer features is the blue light reduction option. Similar to other devices with this feature, the software enables a separate look-up-table to reduce the effectiveness of the blue. We asked whether this was a per device/batch LUT to enable a better consistency with panel variability, or if the LUT was a fixed constant adjustment vs a gradient, but we weren't able to get an answer.
The Nova and Nova Plus will have three main colors: Mystic Silver, Titanium Grey and Prestige Gold. Rose Gold will be available in select regions only. Pricing is at 399 Euro (that's including tax) for a 3GB DRAM and 32GB storage model. Both phones will support dual nano-sim, with one slot capable of a microSD card. Both devices also have a 'level 4' fingerprint sensor.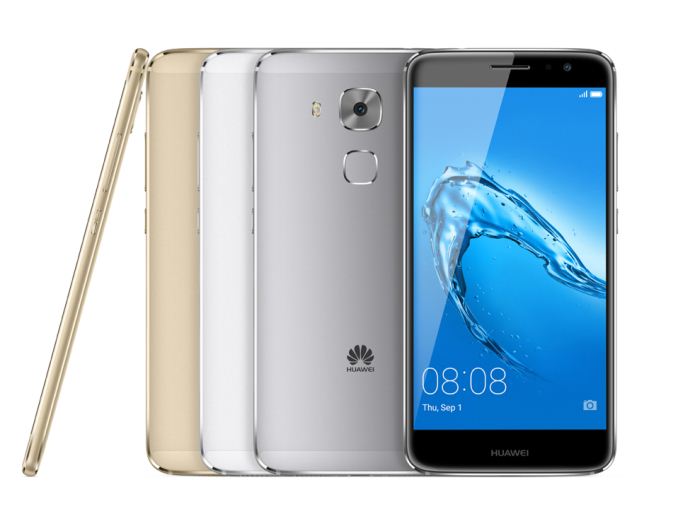 The Nova Plus is the larger device, coming it at 5.5-inch with a Full HD display, but offers a few upgrades over the Nova. The battery is another 10% larger (3340 mAh), and the camera supports OIS. There is an upgraded audio codec in there, with a collaboration with harmon/kardon and DTS Headphone:X certification. Pricing is at 429 Euro (again, including tax in that price) for a 3/32 configuration.
I'll be disappointed if Huawei's next model isn't called the Supernova, or if the 4-inch model isn't called a White Dwarf or something similar. There are lots of names to choose from...