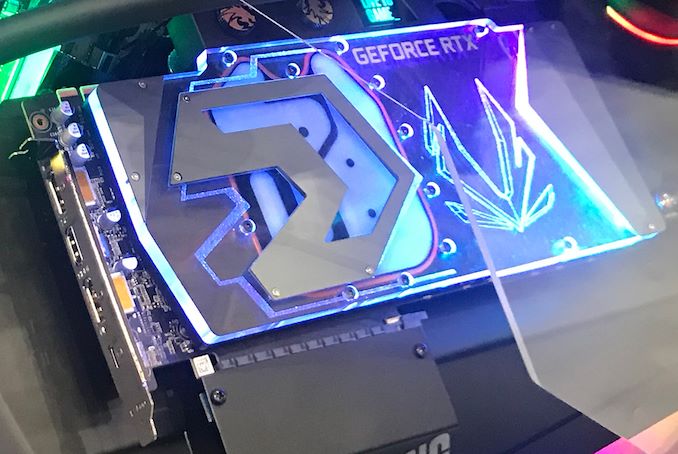 Ultra-high-end graphics cards these days all seem to either come with a very large triple fan cooler, or more exotically, a hybrid cooling system based around a large heatsink with fans and a liquid cooling block. Naturally, these cards use two or more slots to fit all of their mass, making them look bulky. What we don't see much of these days are smaller cards designed purely around liquid cooling system, and instead those often require an aftermarket conversion. So taking aim at the market for pre-built liquid cooled cards, ZOTAC is rolling out their GeForce RTX 2080 Ti ArcticStorm Single-Slot, which true to its name, is an RTX 2080 Ti that comes with a single-slot water block pre-installed.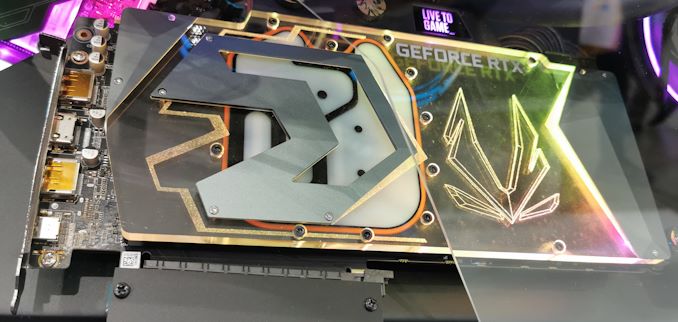 The ZOTAC GeForce RTX 2080 Ti ArcticStorm is based on NVIDIA's TU102 GPU clocked at 1350/1575 MHz, which out of the gate, at least, is not tangibly higher when compared to NVIDIA's reference spec. Meanwhile, ZOTAC equipped its card with a 16+4-phase digital VRM that promises to enable the GPU to run at a considerably higher frequency after tweaking. Since the card has two 8-pin PCIe power inputs, it will get enough juice to hit the maximum clocks it is capable of.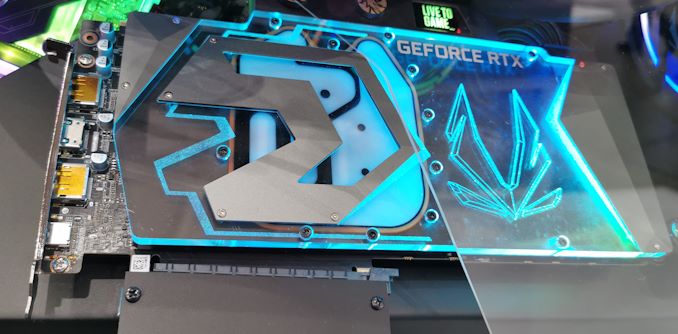 The main selling feature of the ZOTAC GeForce RTX 2080 Ti ArcticStorm is of course its elegant water block stylized after the company's ZOTAC Gaming brand and featuring integrated addressable RGB LEDs. The water block's cold plate features 0.3-mm micro-channels as well as G ¼ fittings compatible with standard tubes.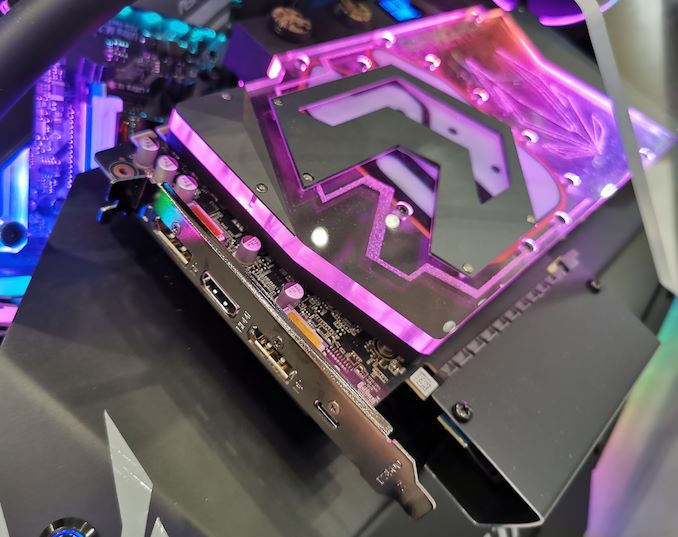 At Computex, ZOTAC demonstrated its GeForce RTX 2080 Ti ArcticStorm Single-Slot card in a rather fancy looking open-frame PC by GGF Events. Without any doubts, this machine looked extremely impressive, though many people will likely prefer something less eye-catching.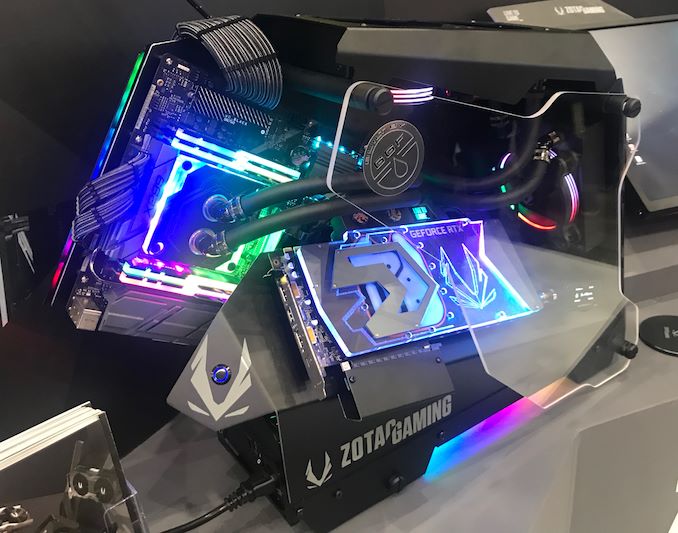 Finally, as things stand, ZOTAC is already selling a dual-slot bracket version of the card on Amazon for $1,499. This uses a single-slot cooling, however a DisplayPort is still taking up a spot on the second slot, necessitating the dual-slot bracket and preventing the card from being used in a single-slot fashion. The true single-slot version that ZOTAC was showing off at Computex, in turn, is expected to follow when the company sees fit.
Want to keep up to date with all of our Computex 2019 Coverage?

Laptops

Hardware

Chips
Follow AnandTech's breaking news here!