Screen Quality
Unfortunately, another area where Toshiba's DX735 may fall short is screen quality. Toshiba opts to employ a glossy TN panel for the DX735, not too dissimilar from Dell's Inspiron One. HP's IPS panel is leaps and bounds superior just by virtue of using superior technology, but Dell's panel was abnormally dire even for TN desktop kit.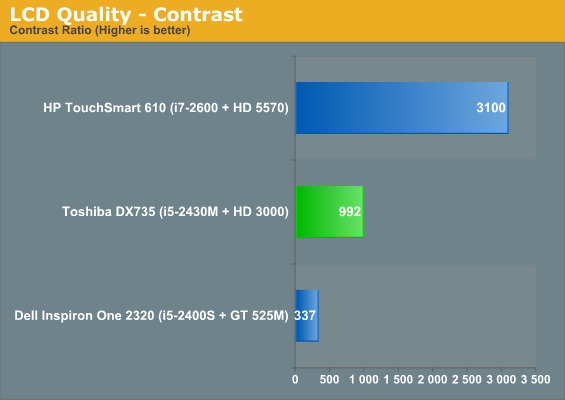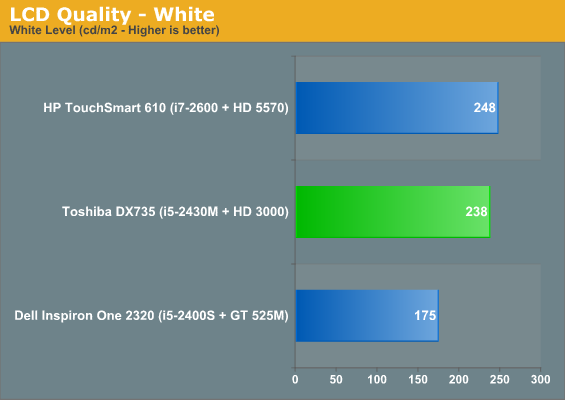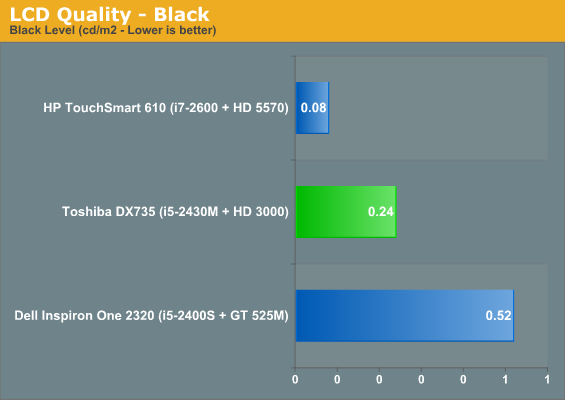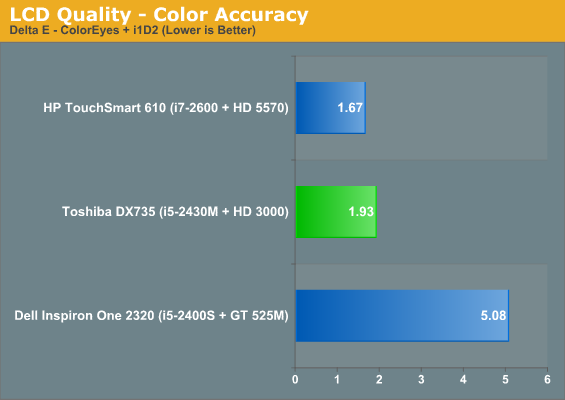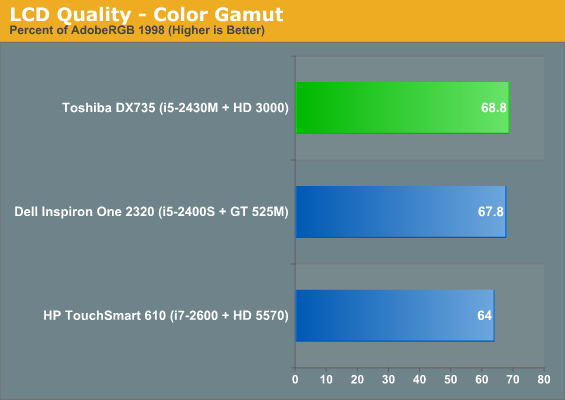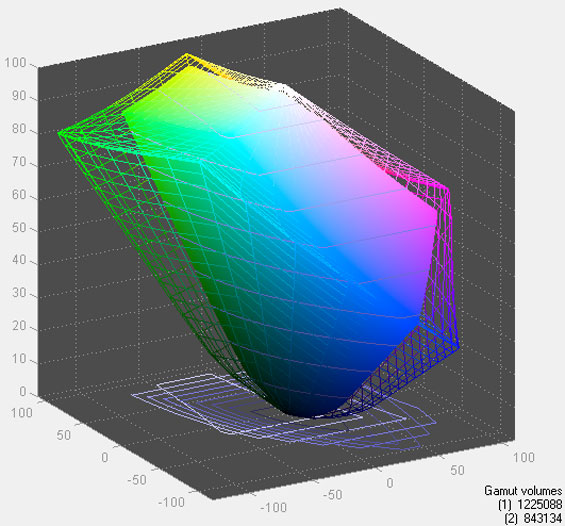 Okay, so it's a TN panel, but man does it mop the floor with the dismal panel in Dell's Inspiron One. Toshiba's DX735 was never going to beat the HP TouchSmart 610's screen, but it's not completely awful either. I'm still not a fan of this technology and hate how prevalent it is, but at least the screen here gets the job done and isn't a screaming eyesore. It's also bright enough that the glossy finish doesn't overwhelm the picture.
Viewing angles still leave a lot to be desired, but at least you can face the DX735 dead on with ease and indeed it seems to have been designed that way in mind. It also has decent tilt control and ergonomically just feels a lot better than the Inspiron One.