Application and Futuremark Performance
While HP and Dell's all-in-ones feature quad-core desktop processors, Toshiba's entry-level DX735 runs a much more miserly mobile dual-core. As a result, it's reasonable to expect that the DX735 is going to finish last in each of our basic benchmarks, especially considering Toshiba opted to stick with Intel's integrated graphics rather than bumping up to a discrete graphics part. This isn't the page where Toshiba's design choices are going to pay off, so try to keep that in mind when you read these results.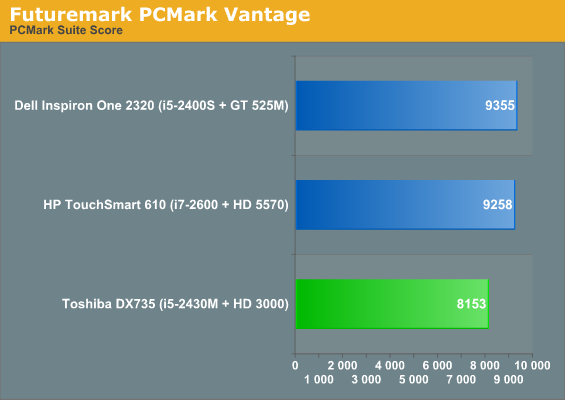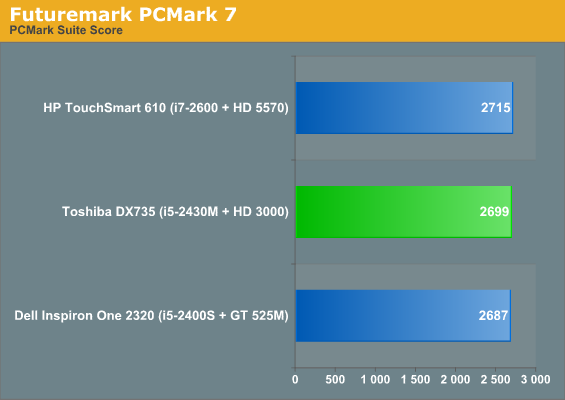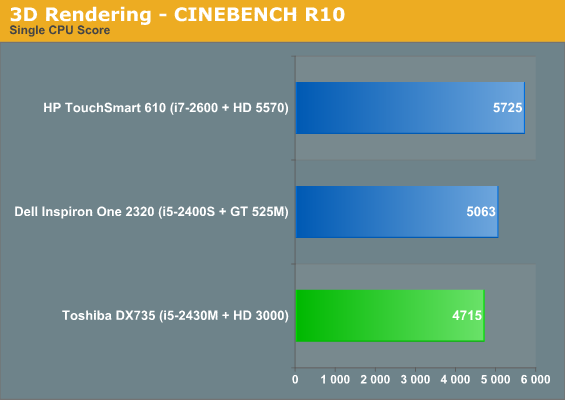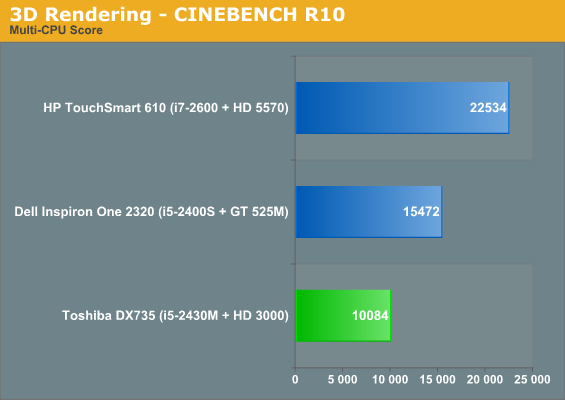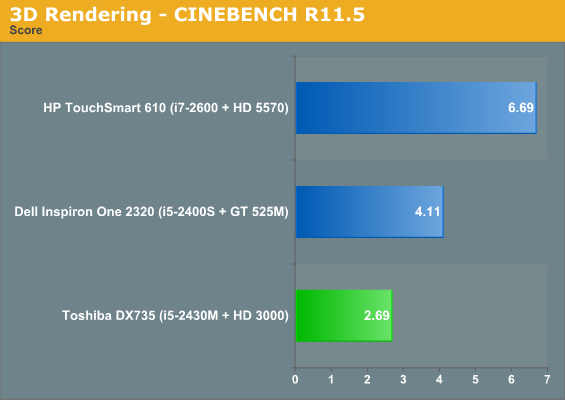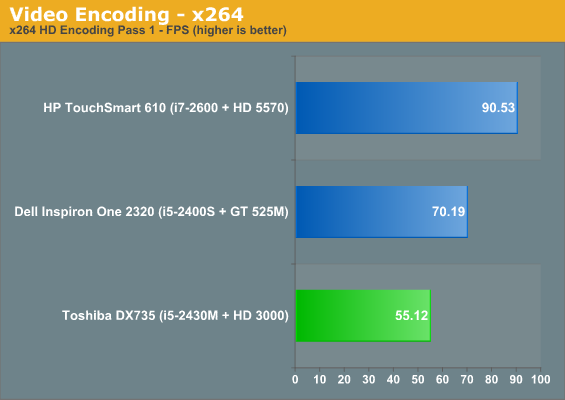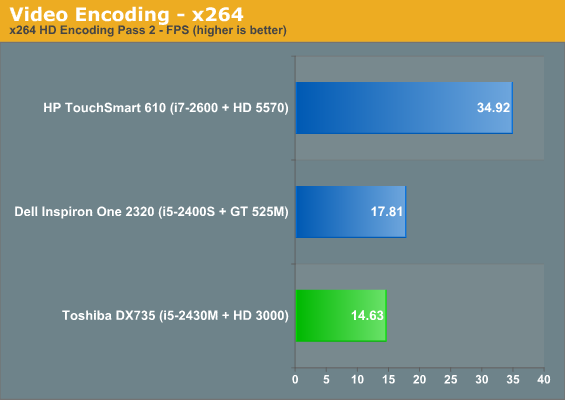 What's interesting when looking at these results isn't how the Dell Inspiron One 2320 beat the Toshiba DX735, but how narrowly it did in certain circumstances. Dell's all-in-one enjoys two extra cores, but the only crowd pleaser here is really HP's all-in-one, and it suffers in PCMark due to its substantially slower hard drive. All things considered, the DX735 acquits itself reasonably well. If you're not doing the heavy lifting represented by Cinebench and x264 encoding, even a mobile dual-core Sandy Bridge processor is plenty fast for most tasks.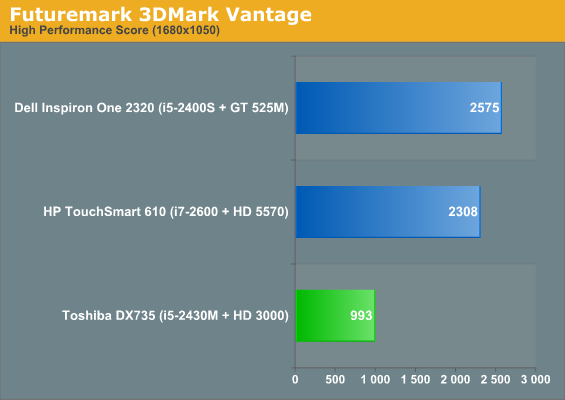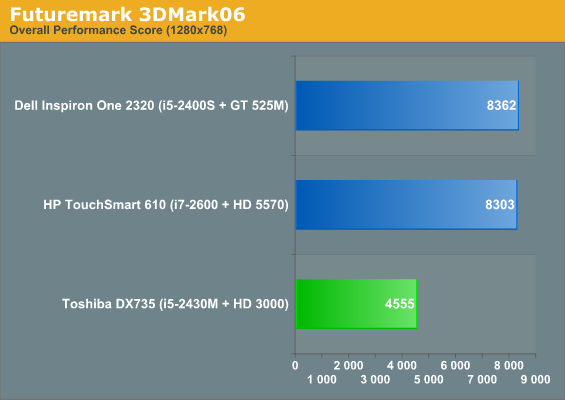 Of course in 3DMark the DX735 trails its competitors, but again it's worth mentioning that their graphics solutions are still really only adequate for gaming at 1366x768; Toshiba has elected not to even try and compete here. This is not a gaming machine, plain and simple.