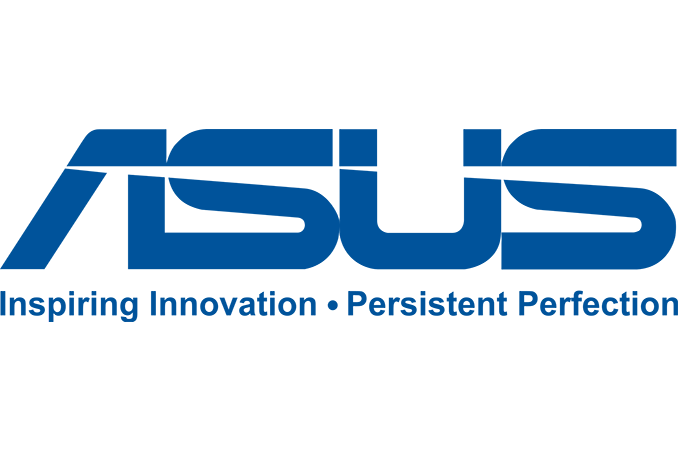 ASUS has introduced a number of new products this summer, but never released their official recommended prices and availability timeframes for the US market. In the recent weeks, the company quietly began to sell some of the new products and this week ASUS published actual configurations, MSRPs and ETAs for its Zenbook 3, ZenFone 3, ZenWatch 3 and ZenPad 3S 10 devices.
ZenFone 3

ASUS formally introduced its ZenFone 3 family of smartphones at the company's annual press conference ahead of Computex in late May. The new ZenFones are the first handsets from ASUS based on ARM processors and also the first phones from the company to use Super AMOLED display panels (high-end models only). The initial ZenFone 3 lineup included three models (Laser and Deluxe), but eventually ASUS expanded it with the Qualcomm Snapdragon 821-based ZenFone 3 Deluxe 5.7" Special Edition as well as the value ZenFone 3 Laser.
Three ZenFone 3 models are already available in the U.S. for $199 (ZF3 Laser ZC551KL), $399 (ZF3 Deluxe 5.5" ZS550KL) and $499 (ZF Deluxe 5.7" ZA570KL), whereas the ZF3 Deluxe 5.7" Special Edition is set to be available in late October exclusively from the ASUS Store for $799. In the meantime, the destiny of the media-consumption focused ZenFone 3 Ultra (ZU680KL) in the U.S. is unknown. The device is available in some countries (e.g., the Philippines), but not in Europe or North America.
ASUS ZenFone 3 at Glance
ZenFone 3 Deluxe 5.7"
Special Edition
ZenFone 3 Deluxe 5.7"
ZS570KL
ZenFone 3 Deluxe 5.5"
ZS550KL
ZenFone 3
Laser 5.5"
ZC551KL
Display
Resolution
1920×1080
Type
Super AMOLED
IPS
SoC
Qualcomm S821

2×Kryo, 2.4GHz
2×Kryo, 2.2GHz
Adreno 530 GPU Quad-channel LPDDR4
Qualcomm S820

2×Kryo, 2.2GHz
2×Kryo, 1.6GHz
Adreno 530 GPU Quad-channel LPDDR4
Qualcomm S625

8×A53 @ 2GHz
Adreno 506 GPU LPDDR3
Qualcomm S430

8×A53 @ 1.4GHz
Adreno 505 GPU LPDDR3
RAM
6 GB LPDDR4
4 GB LPDDR3
2 GB LPDDR3
Storage
256 GB
UFS 2.0
64 GB
UFS 2.0
32 GB
eMMC
Camera
23 MP
Sony Exmor IMX318
16 MP
Sony Exmor IMX298
13 MP
Wi-Fi
2×2 802.11ac with MIMO
802.11ac
802.11n
Bluetooth
Bluetooth 4.2 with EDR and A2DP
WWAN
Qualcomm X12 LTE

UMTS/WCDMA/TD-SCDMA/LTE/TDD-LTE/FDD-LTE

Up to 600 Mbps Cat 12/13 LTE
Qualcomm X9 LTE

3G/WCDMA: Band: 1/2/5/8
4G/FDD: Band: 1/2/3/5/7/8/20

HSPA+: UL 5.76 / DL 5.76 Mbps
DC-HSPA+: UL 5.76 / DL 42 Mbps

LTE Cat4: UL 50/ DL 150 Mbps
Qualcomm X6 LTE

WCDMA/LTE/TDD-LTE/FDD-LTE

LTE Cat4: UL 50/ DL 150 Mbps

Sensors
Fingerprint, accelerometer, gyroscope, proximity, compass
Interface
USB 3.0 Type-C
USB 2.0 Type-C
Battery
3000 mAh
OS
Android 6.0.1 with ASUS ZenUI 3.0
Colors
Unknown
Glacier Silver
Titanium Gray
Shimmer Gold
Glacier Silver
Gold
Glacier Silver
Sand Gold
Colors
Glacier Silver
Availability
Late October at ASUS Store
Pre-order at
ASUS Store and retailers.
ETA 10/12/2016
Available at ASUS Store and retailers
Price
$799
$499
$399
$199
It is noteworthy that at present ASUS only offers silver versions of its ZenFone 3 smartphones. It looks like the rest colors will hit the market at a later date.
Zenbook 3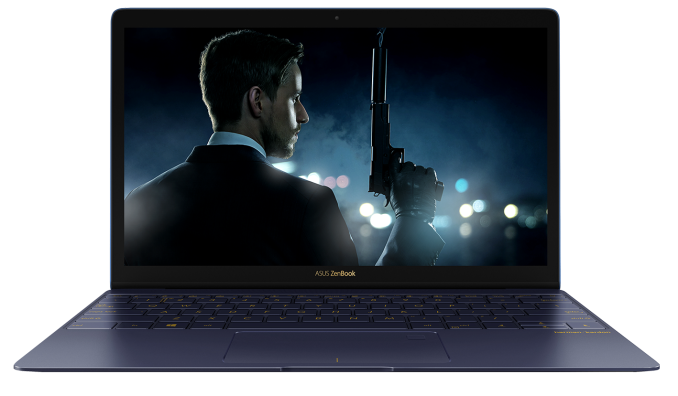 The Zenbook 3 from ASUS seemed like a worthy competitor for Apple's MacBook back in June thanks to its Core i5 and Core i7 SoCs as well as low weight of 910g. Since the announcement at Computex, ASUS has upgraded the notebooks with Intel's Kaby Lake processors, making the systems slightly faster and more responsive. At present, ASUS sells two Zenbook 3 models in the US: the premium Core i7-7500U-based UX390UA-XH74-BL equipped with 16 GB of RAM, a 512 GB NVMe SSD and a fingerprint reader for $1599 as well as the mainstream Core i5-7200U-powered UX390UA-DH51-GR with 8 GB of RAM and a 256 GB SATA SSD for $1099.
ASUS Zenbook 3 at Glance
UX390UA-XH74-BL
UX390UA-DH51-GR
Display
Resolution
1920×1080
Panel
12.5" IPS with 178° viewing angles
SoC
Intel Core i7-7500U
2C/4T, 2.7-3.5 GHz, 15W, Intel HD 620
Intel Core i5-7200U
2C/4T, 2.5-3.1 GHz, 15W, Intel HD 620
RAM
16 GB LPDDR3-2133
8 GB LPDDR3
Storage
512 GB NVMe PCIe 3.0 x4 SSD
256 GB SATA SSD
Camera
VGA web cam
Wi-Fi
802.11ac
I/O ports
USB 3.0 Type-C
Dimensions
296 × 191.2 × 11.9 mm
Weight
910 grams
Battery
40 Wh
OS
Windows 10 Pro 64-bit
Fingerprint Sensor
Yes
No
Finish
Royal Blue
Silver Gray
Availability
Available at ASUS Store and retailers
Price
$1599
$1099
The top-of-the-range model with 1 TB SSD and rose gold finish for $1999 is yet to come. We mentioned earlier this year that the price difference of $500 between the Core i7-based ZB3 models is a significant jump for 500 GB of additional PCIe SSD capacity.
ZenPad 3S 10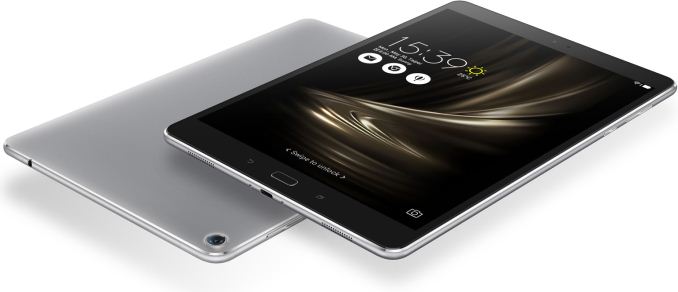 It is rather hard to make a breakthrough affordable tablet these days, but the new ASUS ZenPad 3S 10 looks rather impressive. For $299, the slate offers a retina-class 9.7" display with 2048×1536 resolution, a six-core MediaTek MT8176 SoC (two Cortex A72, four Cortex-A53 cores, PowerVR GX6250 graphics, etc.), 4 GB of LPDDR3 RAM, up to 64 GB of storage, 802.11ac WiFi and a fingerprint reader.
ASUS ZenPad 3S 10 at Glance
Z500M
Display
Resolution
2048×1536
Panel
9.7" IPS
SoC
MediaTek MT8176
2×ARM Cortex-A72 at 2.1 GHz
4×ARM Cortex-A53 at 1.6 GHz
2×PowerVR GX6250 graphics at 650MHz
dual-channel LPDDR3 memory controller
RAM
4 GB LPDDR3
Storage
32 or 64 GB eMMC + microSDXC card reader
Camera
8 MP rear camera
5 MP front camera
Wi-Fi
802.11ac
Bluetooth
Bluetooth 4.2 with EDR and A2DP
Interfaces
USB 2.0 Type-C
TRRS connector
microSDXC
Sensors
Fingerprint, gyroscope, proximity, compass
Battery
22 Wh
OS
Android 6.0
Dimensions
240.5 × 163.7 × 5.8 ~ 7.15 mm
Weight
430 grams
Availability
Early November at ASUS Store and retailers
Price
$299
The ASUS Z500M tablet looks like a rival for Apple's iPad Air 2, which price starts at $399. The Wi-Fi-only ZenPad 3S 10 slate will be available in early November, but there has been no mention if ASUS intends to release a version with 4G/LTE.
ZenWatch 3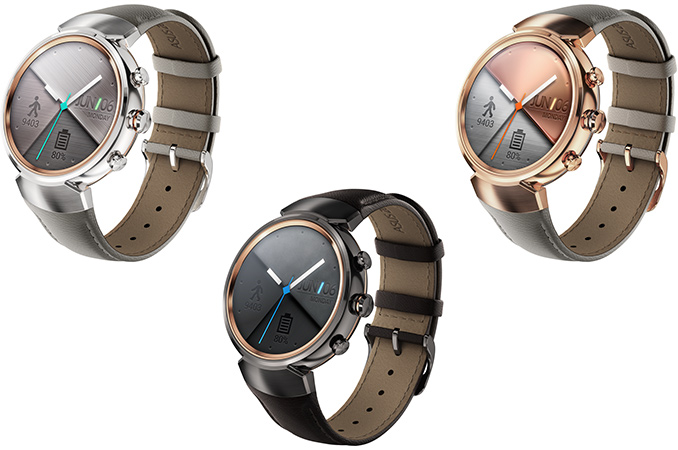 The ASUS ZenWatch 3 (WI503Q) got a lot of attention earlier this year because this is the first smartwatch from the company featuring a round display and because it is one of the first devices to use Qualcomm's Snapdragon Wear 2100 SoC (APQ8009w). Just like in other countries, the ZenWatch 3 will be available in the U.S. in November for $229.
ASUS ZenWatch 3 at Glance
WI503Q
Processor
Qualcomm Snapdragon Wear 2100
4×ARM Cortex-A7
Adreno 304 GPU
802.11n Wi-Fi, Bluetooth 4.0, etc.
RAM
512 MB LDDR3
Storage
4GB eMMC NAND flash
Display
1.39" AMOLED
400×400 resolution
287 PPI pixel density
2-point touch
2.5D curved Corning Gorilla Glass 3
Wireless
Bluetooth 4.1
Wi-Fi
Sensors
6-axis (G+A), ambient light sensor
Battery
340mAh with quick-charge (15 mins for 60% battery)
Battery life: 1–2 days
Battery pack: 200mA (optional)
Magnetic charging cable
Water Resistance
IP67
Color
Silver, Gunmetal, Rose Gold
Strap
Rubber or leather
Dimensions
Diameter: ≦ 45mm
Height: 9.95-10.75mm
Inputs
Three buttons, touchscreen
Availability
Early November at ASUS Store and retailers
Price
$229
What remains to be seen is whether the manufacturer plans to start selling all three versions of the device at the same time (in silver, gunmetal and rose gold finish), or intends to roll them out one after another like it does with the ZenFone 3.
Source: ASUS