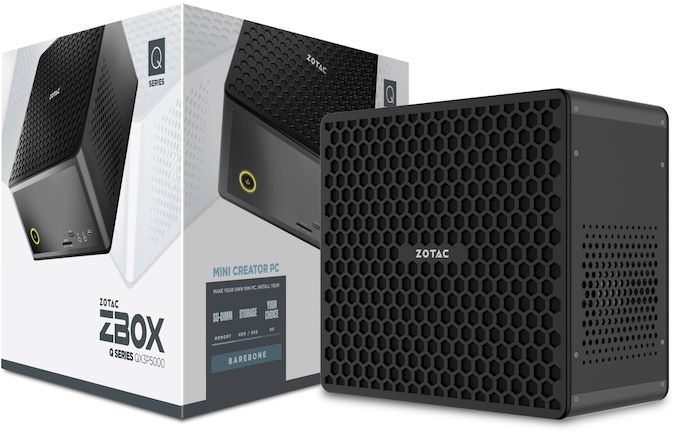 ZOTAC this week formally introduced its Zbox Q-series compact PCs that are powered by Intel's Xeon processors and NVIDIA's Quadro P-series graphics cards. The manufacturer officially calls its Zbox Q-series workstations as the 'Mini Creator PCs' and the machines are naturally aimed at people who use professional applications and are looking for extended reliability in a small form-factor.
ZOTAC's Zbox Q-series workstation PCs are based on Intel's six-core Xeon E-2136 processor as well as NVIDIA's Quadro P3000 or Quadro P5000 graphics cards. The systems can be equipped with up to 64 GB of DDR4 memory with or without ECC, an M.2-22110 slot for an SSD (SATA or PCIe), an M.2-2280 slot for an Intel Optane Memory caching SSD, and a 2.5-inch storage device.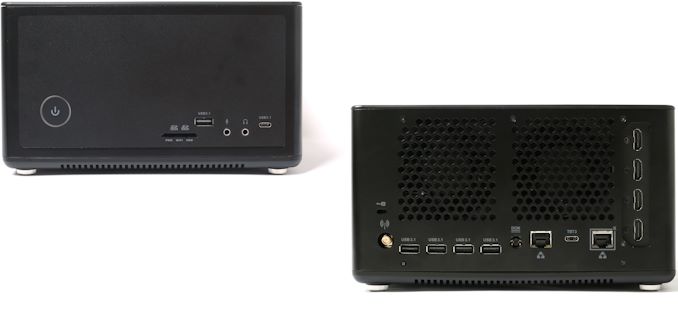 When it comes to connectivity, ZOTAC's Zbox QX3P-series workstations feature two LAN ports (1 GbE and 2.5 GbE), a 802.11ax Wi-Fi controller from Killer, a Thunderbolt 3 port, five USB 3.1 Type-A connectors, one USB 3.1 Type-C port, four display outputs (HDMI 2.0b), audio connectors, a 3-in-1 card reader, and so on.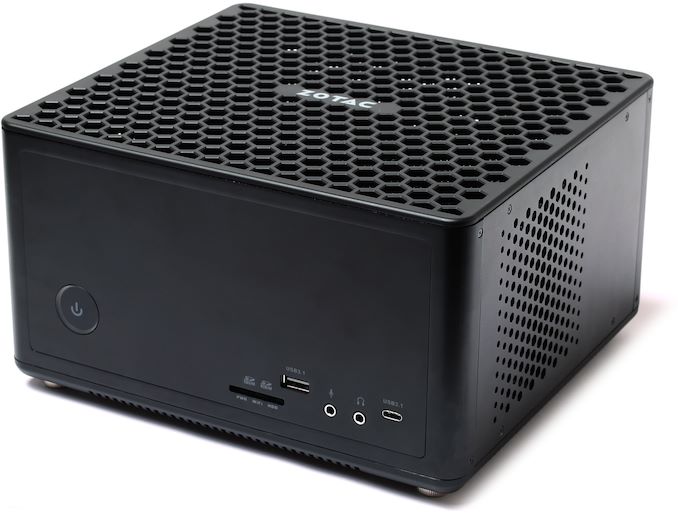 Having become one of the leading suppliers of compact PCs for gamers and multimedia enthusiasts, ZOTAC needs to expand its product offerings to keep growing. The company has already introduced various ultra-compact form-factor (UCFF) PCs for office and special-purpose applications and demonstrated various Quadro-based workstations for multiple times last year. Workstations are of course a very natural fit for ZOTAC, which specializes on high-performance PCs, but it looks like it has taken the company quite some time to finalize design of its first computers for professionals.
ZOTAC's Zbox Q-Series Workstations
Zbox QX3P3000
Zbox QX3P5000
CPU
Intel Xeon E2136
6C/12T
3.3 - 4.5 GHz
12 MB
80 W
GPU
NVIDIA Quadro P3000
NVIDIA Quadro P5000
Memory
2 × DDR4 SO-DIMM slots,
up to 64 GB of ECC/non-ECC memory
Storage
M.2
M.2 22110 slot for PCIe/SATA SSD
M.2 2280 slot for Intel Optane Memory caching SSD
DFF
1 × 2.5" SSD/HDD
Card Reader
SD/microSD
Wireless
Killer 1650 802.11ax Wi-Fi + BT 5
Ethernet
1 × Gigabit Ethernet with RJ45
1 × 2.5 Gigabit Ethernet with RJ45
Display Outputs
4 × HDMI 2.0b
Audio
3.5 mm audio-in
3.5 mm audio-out
USB
5 x USB 3.1 Type-A
1 x USB 3.1 Type-C
Thunderbolt 3
1 x Thunderbolt 3
PSU
External
OS
?
Additional Details
QX3P3000
QX3P5000
ZOTAC's Zbox QX3P-series workstations will be released in the near future. Pricing will be announced when they become available, but keeping in mind that we are dealing with PCs featuring Intel's Xeon and NVIDIA's Quadro, expect them to be priced accordingly.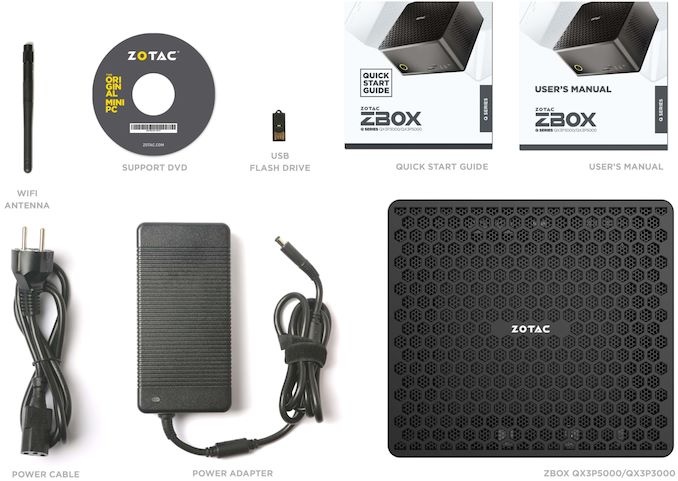 Related Reading:
Source: ZOTAC