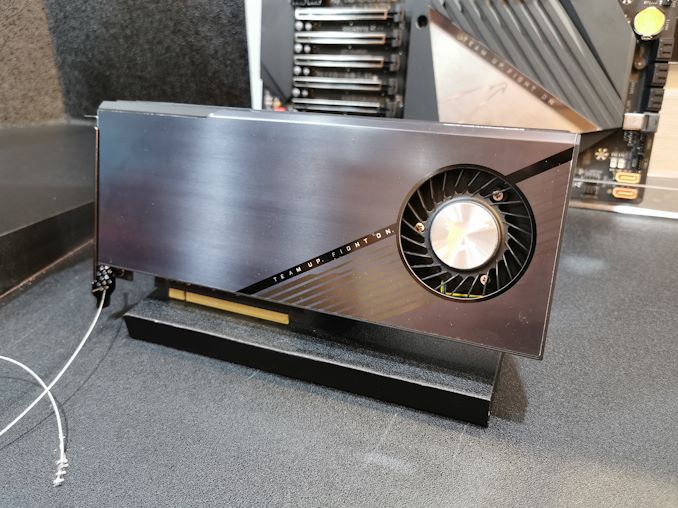 We've seen some of these before – an add-in card that helps expand the M.2 capabilities of a system. Typically motherboards come with up to three M.2 slots, however the high-end desktop market might need more than this, and with plenty of PCIe lanes to spare, for those that need it, extra add-in card based storage is vital. In the last generation of products, we saw a number of motherboard OEMs launch PCIe 3.0 based designs, offering another two or four M.2 slots. GIGABYTE the first company we've seen with a four-way design for PCIe 4.0.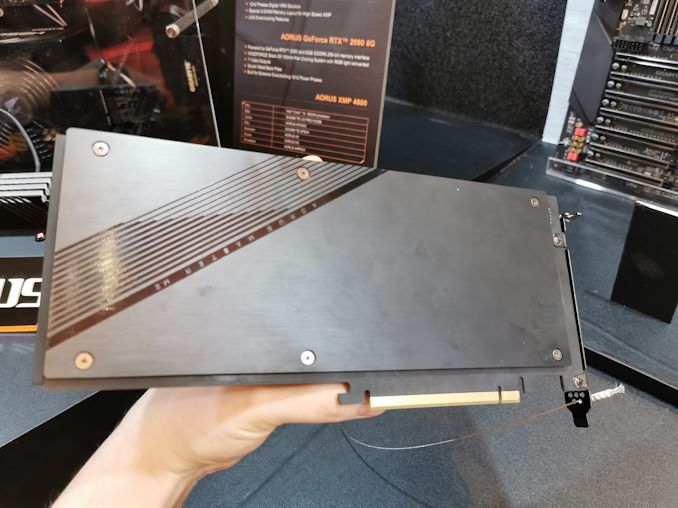 The card takes a PCIe 4.0 x16 slot (can be run at PCIe 3.0 mode, for what it's worth), and branches out into four PCIe 4.0 M.2 slots. No extra power is needed – it takes up to 75W from the socket, although it's unlikely that four M.2 SSDs will draw more than 32W. The shroud has a fan to assist cooling, however the metal casing acts as a top and bottom heatsink.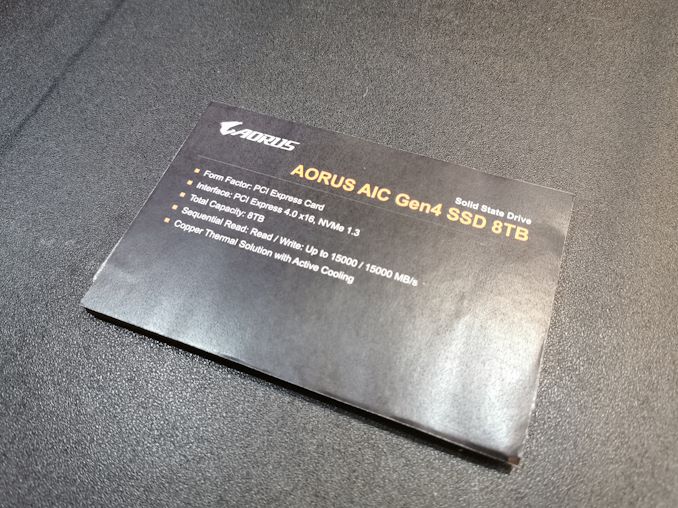 Ultimately the only systems that can support PCIe 4.0 right now will be Ryzen 3000, but it's unlikely that system users there will dedicate all of the x16 lanes for the GPU to extra storage. In that case, we have to look to future Threadripper parts that are likely PCIe 4.0 enabled. When asked, GIGABYTE said that this expansion card is aimed at AMD machines, mostly because of a lack of proper feature support on Intel systems.
Want to keep up to date with all of our Computex 2019 Coverage?

Laptops

Hardware

Chips
Follow AnandTech's breaking news here!