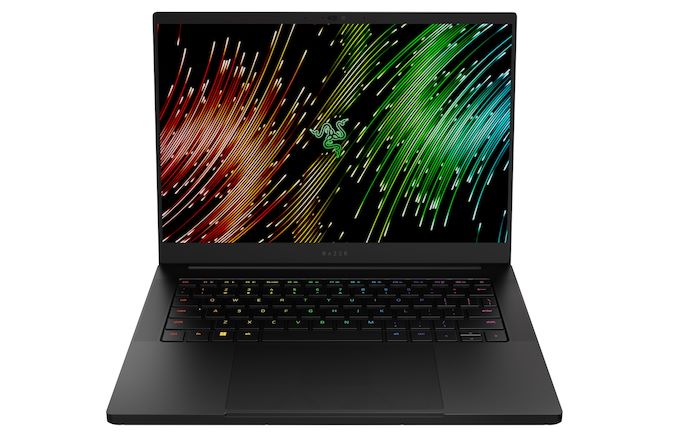 Perhaps one of the most popular brands in the realm of PC gaming is Razer. Offering products across multiple categories, although primarily renowned for their peripherals, they officially threw their hat into the notebook arena in 2012 with the Razer Blade. Over the last eleven years, the Razer Blade has constantly evolved with many different variants available, with different screen sizes and form factors such as the Blade 13, 14, 15, 16, and 17; Razer also offers the Blade Stealth and the Blade Pro series.
The latest Razer Blade 14 (2023) comes equipped with AMD's newest Ryzen mobile series processor, the Ryzen 9 7940HS, which has eight highly efficient yet potent Zen 4 cores, as well as a 12 CU integrated RDNA 3 GPU. The laptop is further augmented with one of two mobile discrete graphics cards; NVIDIA's mobile-focused GeForce RTX 4060 Laptop GPU or the GeForce RTX 4070 Laptop GPU, which drives a 14" 2560 x 1600p (16:10) IPS display. Available at launch in three configurations, today we'll be taking a look at the middle of the three Razer Blade 14's with 16 GB of DDR5-5600 memory, Ryzen 9 7940HS 8C/16T processor, and NVIDIA's RTX 4070 with 8 GB of GDDR6 VRAM.
Razer Blade 14 (2023)
On a larger scale than before 2017, most premium gaming laptops were based around Intel platforms, as until this point, Intel had much broader market dominance in mobile performance. Until AMD developed and produced its first generation of Ryzen processors – and especially after AMD got a generation of much-needed mobile experience under their belt – the market shifted for the better in terms of competition and availability. The match between AMD and Intel became a war of attrition in producing more efficient, higher performing, and more reasonably priced mobile chips. Even after launching the first AMD Ryzen-powered laptop (ASUS ROG Strix GL702ZC) debuted on the market, more and more vendors, including Razer, have implemented Ryzen chips into their mobile solutions.
Razer is more of an interesting vendor than most, as they first made their name on the back of their ever-growing and popular peripheral line-up, which remains as strong today as ever. Even though Razer debuted the Blade series of notebooks in 2012 and AMD Ryzen processors (Zen) in 2017, it wasn't until 2021 that Razer first incorporated AMD's Ryzen chips into the Blade series. Since that point, more and more Razer Blade models and variants have been encompassing the benefits of Ryzen into their gaming notebooks, and more notably for 2023, the Blade 14 is one of the first to use AMD's Zen 4-based Ryzen 7040HS series of mobile chips in its arsenal.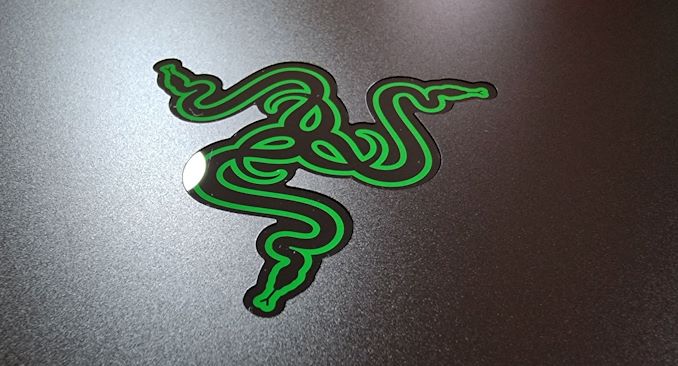 Primarily marketed at gamers, the Razer Blade 14 (2023) offers three different configurations at launch (06/20), with all three powered by AMD's top spec Ryzen 7040HS series SKU, the Ryzen 9 7940HS. Codenamed Phoenix, AMD's high-end mobile silicon for this generation offers eight Zen 4 cores built on TSMC's more refined 4 nm node (versus the desktop's 5 nm variants) running at a base frequency of 4.0 GHz, with a single-core max boost frequency of up to 5.2 GHz. On top of the high clock frequencies, which benefit performance in single-threaded and multi-threaded tasks and applications, one of the most significant benefits of the Zen 4 cores is their unrivaled and unparalleled power efficiency.
The Zen 4 cores' ability to retain a large chunk of performance at lower levels of TDP makes them a solid option for users looking for high-end performance in a much smaller and portable notebook form factor. Other notable specs of the Ryzen 9 7940HS include a 1MB per core of L2 cache (8 MB), a decent-sized 16 MB pool of available L3 cache, and a configurable TDP of between 35 and 54 W. AMD's Ryzen 7040HS series also flexible regarding memory support, well as long as it's DDR5 based, with support for both DDR5-5600 and LPDDR5x-7500 memory in a 4 x 2R combination.
Below is more of our detailed AMD Ryzen 7040HS series coverage:
The Ryzen 9 7940HS includes the integrated Radeon 780M GPU, which has 12 x RDNA3 cores, and a maximum graphics frequency of up to 2.8 GHz, making it reasonably suitable for notebooks without discrete graphics. Though in the case of the gaming-focused Razer Blade 14 (2023), Razer is including discrete graphics, with a choice of two NVIDIA GeForce mobile graphics cards, the GeForce RTX 4060 and RTX 4070 Laptop GPUs, both with 8 GB of GDDR6 VRAM and a total graphics power (TGP) of up to 140 W.
Razer Blade 14 (2023): Specifications and Configuration
As mentioned, the updated Razer Blade 14 (2023) with AMD's Ryzen 9 7940HS processor is available in three configurations at launch. Starting with the differences in memory configuration, the base model, even though there's nothing low-end or base about it, has 16 GB of DDR5-5600 memory in a dual channel 2 x 8 GB array and comes with an NVIDIA GeForce RTX 4060 Laptop GPU (140 W TGP) with a matte black custom CNC milled aluminum frame.
The model we received, which, as it stands, is the middle option, has the same 16 GB of DDR5-5600 memory and black aluminum finish. It has an uprated NVIDIA GeForce RTX 4070 (140 W TGP) mobile graphics card with 1536 more graphics cores than the RTX 4060, with the same 8 GB of GDDR6 VRAM.
Razer Blade 14 (2023) Specifications (Ryzen 7040HS)
Blade 14 (Black)
Blade 14 (Black)
As Reviewed
Blade 14 (White)
Processor
AMD Ryzen 9 7940HS, Zen 4
8C / 16 T
4.0 GHz Base
5.2 GHz 1T Boost
35 - 54 W TDP (54 W TDP Spec)
Memory
16 GB DDR5-5600 2x8
32 GB DDR5-5600 2x16
Up to 64 GB DDR5-5600 (2 x 32 GB) Supported (non-soldered)
dGPU
NVIDIA RTX 4060 Laptop
8 GB GDDR6
3072 Cores (GN21-X4)
2295 MHz Base
2370 MHz Boost
140 W TGP
NVIDIA RTX 4070 Laptop
8 GB GDDR6
4608 Cores (GN21-X6)
1605 MHz Base
1980 MHz Boost
140 W TGP
iGPU
AMD Radeon 780M
12 CUs (RDNA 3.0)
1.5 GHz Base
2.9 GHz Boost
15 W TGP
Display
14" 2560 x 1600 16:10
IPS Panel
240 Hz
Storage
1 TB PCIe 4.0 x4 (Up to 4 TB Supported)
Networking
Qualcomm WCN685x Wi-Fi 6E (DBS)
Bluetooth 5.2
Audio
2 x Front firing speakers
THX Spatial Audio via 3.5 mm
Battery
68.1 Wh (Up to 10 hr battery life claimed)
230 Watt AC Adapter
Right Side
USB 4 Type-C
USB 3.2 G2 Type-A
HDMI 2.1 output
Kensington Lock
Left Side
USB 4 Type-C
USB 3.2 G2 Type-A
3.5 mm Combo audio
Dimensions
310.7 x 228 x 117.99 mm (12.23 x 8.97 x 0.70 inches)
Weight
1.83 kg / 4.05 lb
Camera
1080p /w Privacy Shutter
Color
Matte Black
Mercury White
Pricing
$2400
$2700
$2800
The most expensive of the three Razer Blade 14 (2023) with AMD's Ryzen 7040HS series processors has a few differences. The first of these is a more extensive memory configuration, with 32 GB of DDR5-5600 in a dual channel array with 2 x 16 GB modules. The second significant difference is the design, with the top model coming clean and crisp 'Mercury White' color. Razer states that it's the first Razer Blade 14 available with a matte black and white aluminum finish.
All three Razer Blade 14 (2023) notebooks share much of the rest regarding specifications, including a more flexible approach to memory support with the ability for users to install up to 64 GB of DDR5-5600 memory. This also means that the memory itself isn't soldered onto the main board, giving users more upgradeability and flexibility. This is a big positive for users looking to upgrade memory for more memory-intensive and capacity-sapping applications.
Another element shared between all three models is storage, with a preinstalled 1 TB PCIe 4.0 x4 M.2 SSD with more flexibility for users to install up to and including 4 TB of PCIe 4.0 x4 storage. Networking capability includes a Qualcomm WCN685x Wi-Fi 6E CNVi with support for BT 5.2 devices, which is as high-end as wireless networking gets in notebooks before Wi-Fi 7 begins to roll out across devices.
Let's look closer at the Razer Blade 14 (2023) with NVIDIA's GeForce RTX 4070 graphics.
Razer Blade 14 (2023): Design and Closer Look
As is typical of Razer's Blade models, the screen is surrounded by thin bezels, which in a smaller form factor such as this allows for the use of a larger display. All three Razer Blade 14 (2023) models are equipped with a 14" 240 Hz IPS panel with a maximum resolution of up to 2560 x 1600 (16:10), a maximum brightness of up to 500 nits, and a fast 3 ms response rate. Along the top bezel, Razer includes a 1080p webcam in the center, which is compatible with Windows Hello, and has an integrated privacy shutter.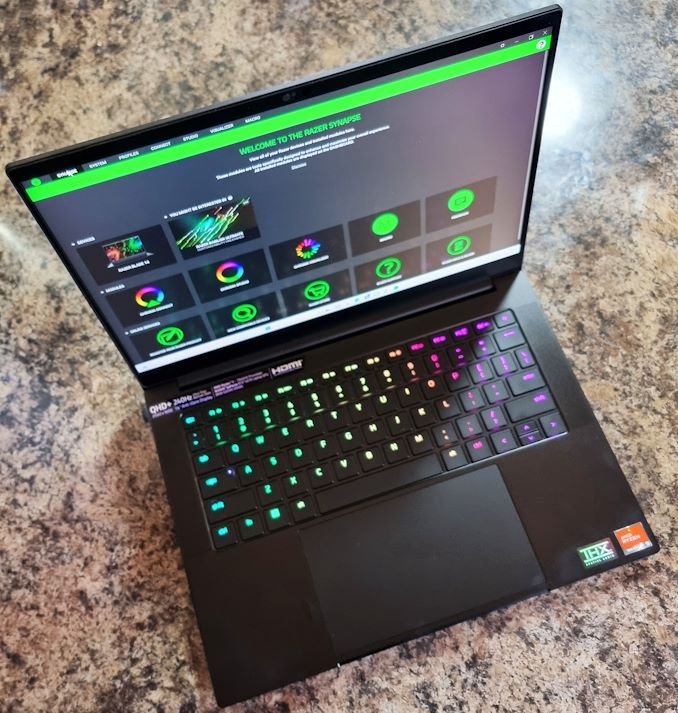 It's a premium panel that is perfect for eSports games such as League of Legends, Valorant, and Overwatch, which are less demanding on graphics and can be run at high frame rates benefiting from the fluidity of the 240 Hz panel. In terms of AAA games, unless users are running much lower settings at 2560 x 1600p or lower 16:10 resolutions, the 240 Hz panel becomes less of a selling point, as these types of games at high settings and above are unlikely to hit 240 Hz, or even come close to it.
In terms of dimensions and size, the Razer Blade 14 measures 310.7 x 228 x 117.99 mm (W x H x D), so it's quite svelte and compact for a 14" premium notebook. It's also very lightweight considering, with a total weight of 1.83 kg or 4.05 lb, which is just the Blade 14 itself, and without the heavy power brick.

Connectivity is also a shared element across the three models, with the right-hand side of the Blade 14 comes with the most premium of the connections. From left to right, we have one USB4 Type-C port, with one USB 3.2 G2 Type-A port, a single HDMI 2.1 video output, and a Kensington lock anti-theft port for securing the Blade 14 down to any given surface of an inanimate object.

On the left-hand side, from left to right, there's a proprietary Razer charging port for the large 230 W AC power adapter, one USB 3.2 G2 Type-A port, another USB4 Type-C port, and a 3.5 mm combo audio jack which features support for the THX Spatial Audio technology.
Keeping the Razer Blade 14 is a full vapor chamber cooling system, which allows for a thinner profile and is designed to dissipate heat from the mainboard and components effectively. On the rear panel of the Blade 14, there are two custom CNC-milled fan grills that house two custom 67-blade fans, which, when used with the balanced power profile, are designed to reduce fan noise but deliver the required levels of heat dissipation that are needed.
The heat exchangers within the vapor chamber themselves have fins measuring 83.05 mm in size,w which are large but dense enough to maximize dissipation, at least in theory. Razer also uses nanoparticle Nasbis sheeting and graphite-based pads to provide a uniquely interesting thermal configuration alongside the patented vapor chamber design.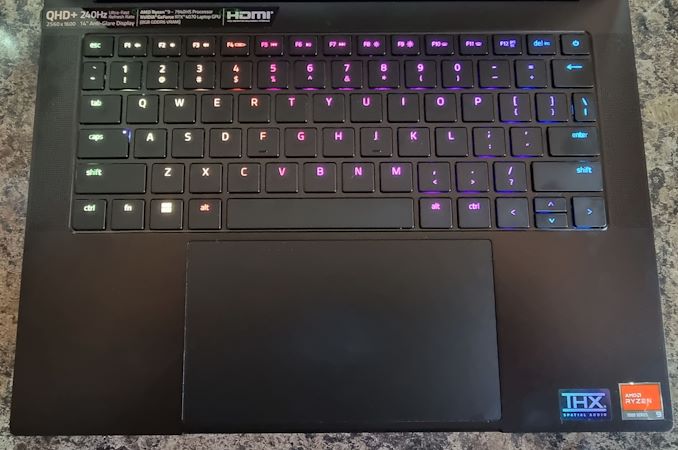 Pricing is very subjective, as a product is only worth what a user is willing to pay. As expected, Razer's Blade 14 isn't designed to be a cost-effective option but lacks compromise in quality and components. While Razer isn't as much of a volume seller as ASUS, GIGABYTE, Lenovo, and MSI, the cost of parts in bulk will likely affect price; the more you buy of a chip or component, the less the bulk price costs.
There's also the premium array of features, which, as mentioned, lacks any compromises in quality or products, from the components, the high-spec display, the precision milled aluminum frame, as well as the general Razer bundled package that reduces bloatware, enables customization through the support of the Razer RGB ecosystem, which is considered one of the best on the market, as well as the premium dual front-firing speakers with a custom CNC milled grill. Everything about the Razer Blade 14 (2023) feels like a premium product, from the customizability, the feel of the anodized aluminum frame, and the vibrance and crispness of the display.
Razer Blade 14: Software
We thought it would be a good time to touch on the included software bundle and the customizability of the Razer Blade 14. Regarding desktop gaming, users can mix and match components based on various requirements, and style is more important to some than it is to others. There's little room in the notebook space to pizzazz up a chassis. Maybe stickers? Maybe a custom case or sleeve? Razer and its industry-leading RGB ecosystem allow for RGB per-key backlighting customization through the Razer Synapse software bundle.
Each key can be set individually, the backlighting underneath the keyboard can be set up for a subtle look, and at maximum brightness, the keys really do pop out, especially in the dark. Unlike other a couple of other vendors, Razer doesn't require an account to use all of the features of the Synapse software, although the options are there if users wish to do so.
The Razer Synapse software also offers users the ability to adjust the aggressiveness of the cooling through a couple of one-click profiles. Users can select between the balanced profile, which ramps the fans up when needed, but otherwise keeps things adequately cooled. The silent profile does exactly what it says on the tin and operates the Blade 14 as quietly as possible. Users can also quickly change the display's refresh rate, alter the color profile, and swap between the discrete RTX 4070 graphics and the integrated Radeon 780M; opting for the latter will ultimately save battery.
On the next pages, we'll into the performance and see how the Razer Blade 14 performs in compute, and gaming and how the 68.1 Wh battery does in various benchmarks.