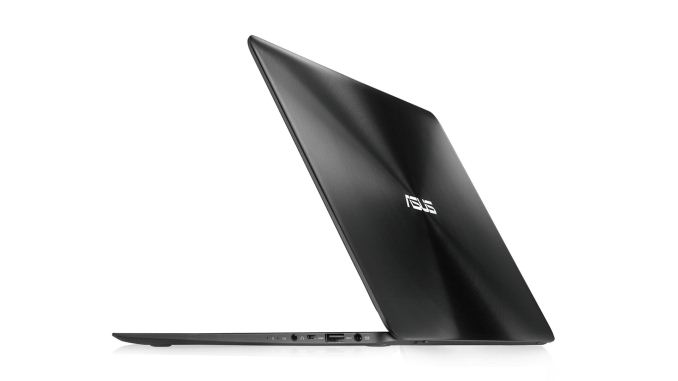 Today at IFA ASUS announced a couple of new laptops. The first continues the refinement of the Zenbook line with an update geared around Intel's Core M line of processors. Andrei is at IFA Berlin and can hopefully provide some hands-on impressions later, but the design language looks similar to the existing 13.3" Zenbook. The big news outside of the Core M processor is that the display has been upgraded yet again, this time to a 3200x1800 QHD+ panel. Other aspects include three USB 3.0 ports, an SD card reader, micro-HDMI, and 802.11ac WiFi connectivity.
We'll have more information on the Core M processors as well coming next week at IDF, but in the meantime it's interesting to note that ASUS has made the switch from the U-series line of Intel CPUs to what is effectively the Y-series Broadwell replacement. This is even more surprising as the UX301 shipped with the Core i7-4558U, which was a 28W CPU with a GT3-based Iris Graphics 5100 GPU. What we know of Core M suggests that the TDP has been cut way down, and the UX305 may actually be fanless, though it's likely Intel will have configurable TDP support as well. In any case, we may very well see a regression in performance from the UX301 to the UX305, though battery life should improve in the process.
Pricing and availability on the UX305 has not been announced, but there should be 128GB and 256GB SSD models, and likely multiple CPU SKUs. We'd expect the price to be similar to the existing UX301 – i.e. $1500+, depending on model – but the switch to Core M may result in prices being closer to $1000. For students and businesses that need highly portable laptops, the UX305 may be exactly what they want.